Leasing of small-scale office space (including shared offices and coworking space)Co-working space with vibrant community for growing companies and startup companies
Mitsubishi Estate offers a wide selection of small-scale office space including rental offices and shared office space including coworking space in Marunouchi, Otemachi, Yurakucho and other major areas of Tokyo and cities across Japan.
Mitsubishi Estate provides various coworking space with vibrant community for growth stage companies from both domestic and international. These facilities allow businesses to start their businesses from day 1 and Mitsubishi Estate provides business development support such as making introductions to the potential clients and partners in order for them to expand their businesses in Japan.





We are operating collaboration platforms (EGG JAPAN, Global Business Hub Tokyo, FINOLAB, Inspired.Lab) targeting startup companies in Japan and overseas, making use of the resources in the Marunouchi and Otemachi areas where major companies congregate.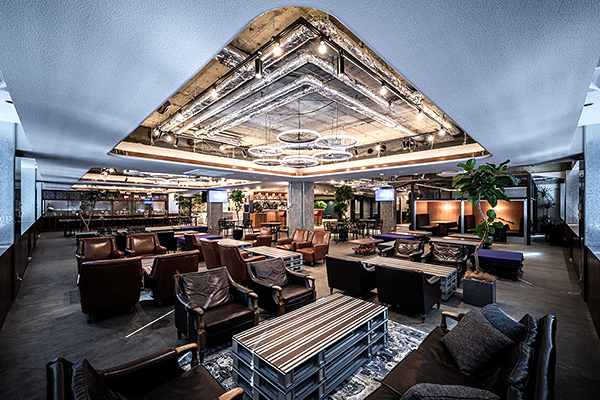 Yurakucho SAAI Wonder Working Community (SAAI) based on the 10th floor of the Shin-Yurakucho Building is a members-only community bringing together individuals with diverse values, awakening them to new sensitivities, and giving shape to their ideas. SAAI focuses on people and individuals and mainly targets intrapreneurs (those who behave like an entrepreneur while working as a company employee) and their candidates.
SAAI aims to create a community that fosters individuals beyond existing corporate boundaries and where they can play an active role in the age of side businesses, including those who want to pursue new endeavors while remaining with their companies and those responsible for new businesses who are exploring business opportunities in-house.
SAAI Wonder Working Community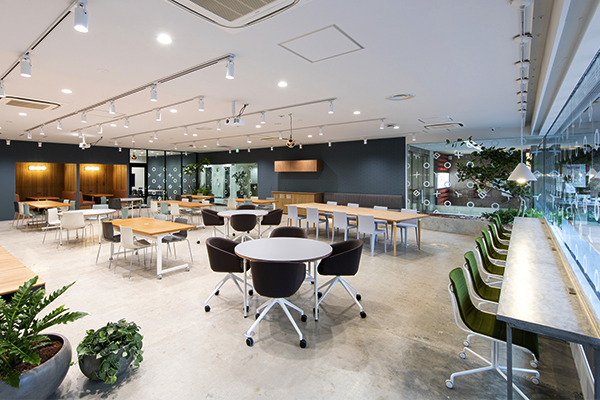 YOXO BOX is a support center for growing ventures that opened in Kannai in Yokohama in October 2019.
This facility has 12 office space with business support services, coworking space that facilitates interactions, and event space with a capacity of up to 100 people.
YOXO BOX offers mentoring by many university professors, renowned entrepreneurs, and other experts; an attractive business network through a partnership of industries, government, and academia, including resident companies, major enterprises, and the City of Yokohama; the Accelerator Program for startups; the Innovation School for aspiring entrepreneurs; and individual consultations with specialists. YOXO BOX's extensive range of business supports encourages activities for realizing "Innovation City Yokohama."
YOXO BOX
You can also specify your conditions and search our inventory for other small-scale office space.