Key Specifications
The latest office infrastructure and facilities respond to the diverse needs of your business
Grid ceiling system enables flexible lighting positioning
The 600 mm x 600 mm grid-type suspended ceiling system (arranged in 3.6 m x 3.6 m modules) gives tenants greater freedom in partitioning space and positioning lighting and other ceiling fixtures, and eases ceiling installation and maintenance work.
An advanced lighting control system linked to the security system automatically turns off lighting when the office is unoccupied and can optimally adjust artificial lighting according to available daylight.
*

Smoke detectors (or heat sensors), emergency broadcast systems, emergency lighting and light sensors are placed within the floor plan in compliance with relevant laws and regulations; however, not all devices will be installed within each module.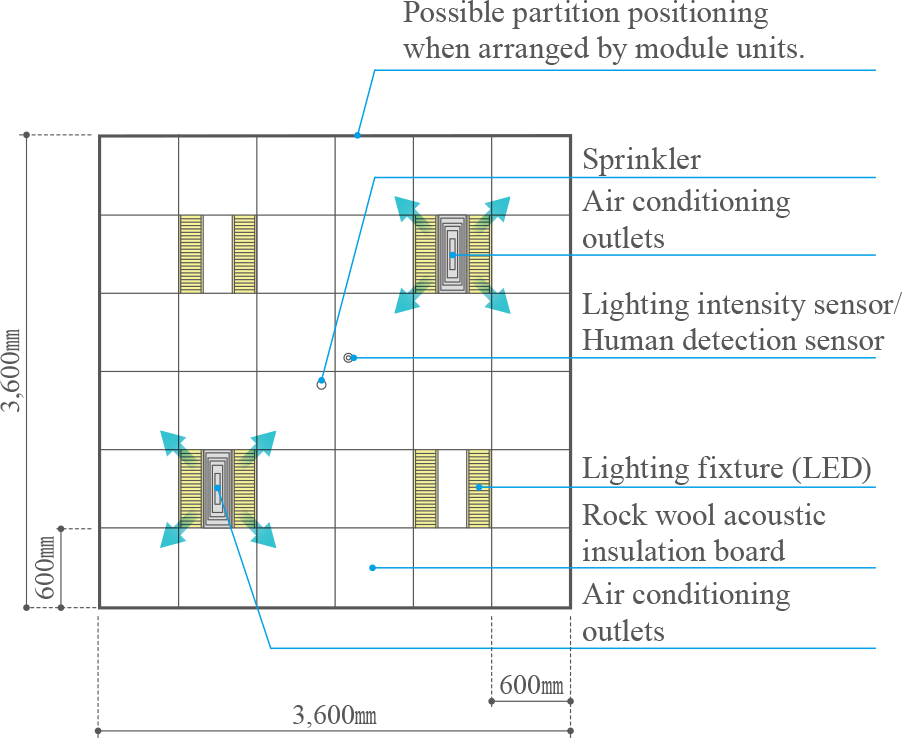 Efficient HVAC Zoning for energy savings
Zone-controlled air conditioning.
Office climate can be independently controlled in HVAC zones, and fine temperature control is maintained by the VAV (Variable Air Volume) system in VAV zones ranging from approximately 50m sq.mt. to 75m sq.mt. in size.
Further energy savings are achieved by using outside air for cooling when needed during the intermediate seasons and the winter.
HVAC/VAV Zoning 

* In the case of 16F

HVAC zoning:
10 zones

VAV zoning:
89 zones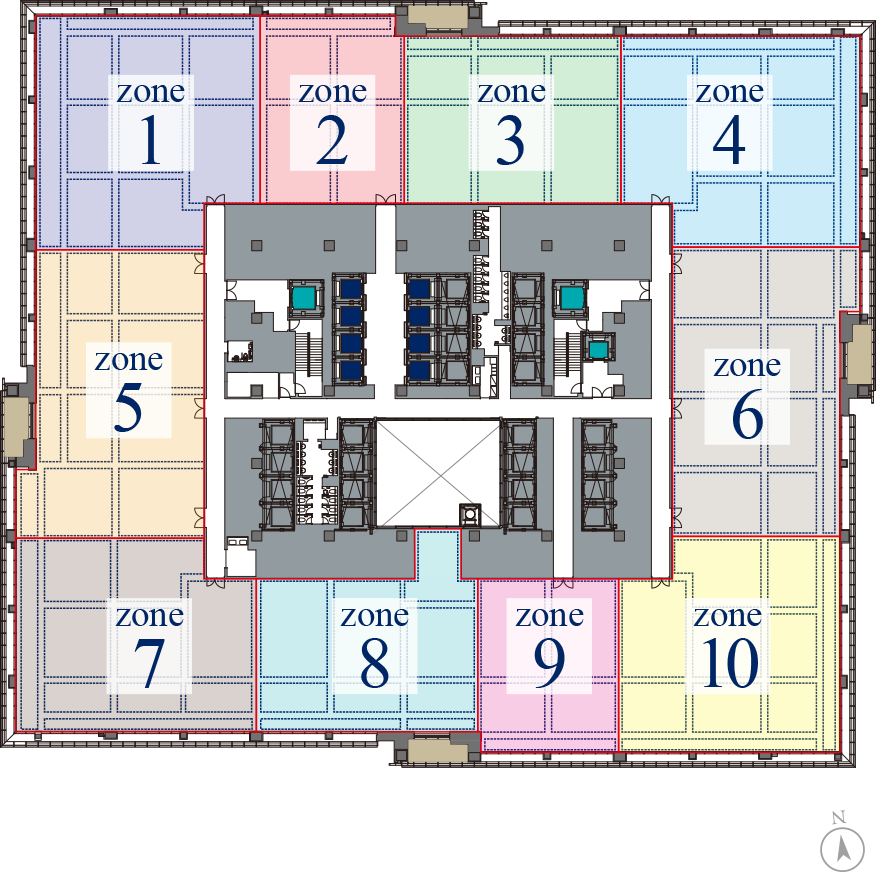 Security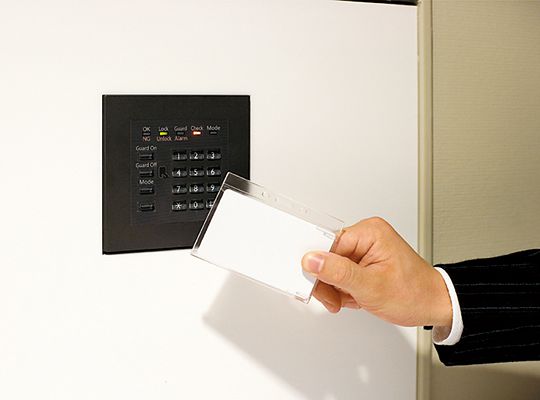 Office doors protected by non-contact IC card key readers
Non-contact card readers at the doors to tenant premises are a standard security feature. Installation of card readers on the inner side of access points to leased office areas can further enhance security by preventing "passback" (card holders who pass their cards to a second person to gain entry to the same restricted area).
Options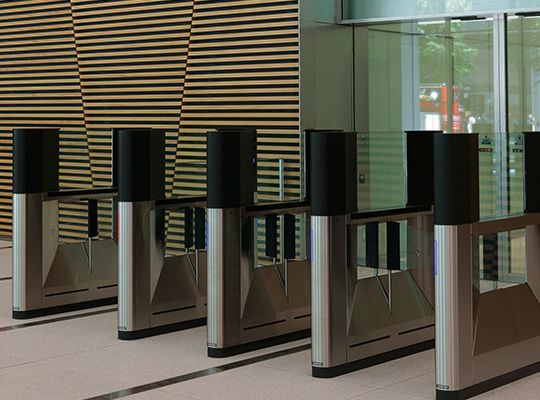 Security gate in front of the 1F elevator hall
A security gate can be established in the 1F Office Lobby to control access to elevators serving office premises. (This option only applies to multiple-floor tenants leasing in bank units. The design and other details are subject to the mutual agreement of the lessor and lessee.)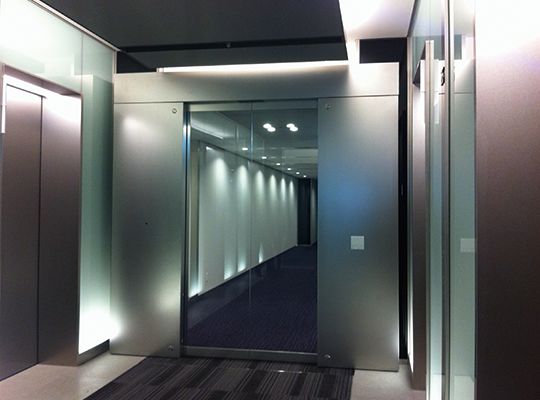 Security door in the elevator hall of each floor
In order to prevent unauthorized access to the tenant premises on each floor, a security door can be installed in the elevator hall of each floor. (This option applies to tenants leasing the entire floor.)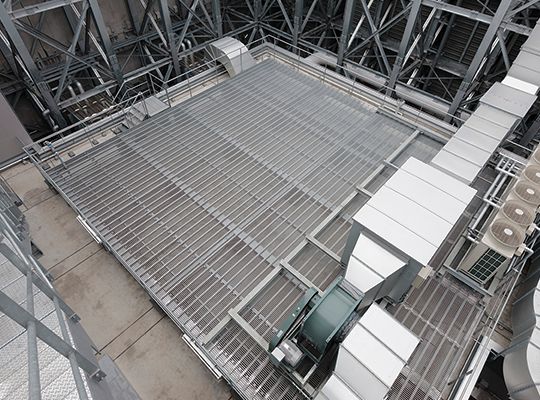 Space for installation of a tenant-use emergency power generator and fuel storage in the building's oil tank
For tenants with BCP power requirements, space for installation of an emergency power generator exclusively for the tenant's use and fuel oil storage tank space are available to complete your response to any emergency.
*

The specifications stated on this webpage refer to 16F (standard office floor). Depending on the floor, specifications of features such size, location, and quantity may differ.
Environmental Performance
"Environmental Symbiosis Building" for superior workplace comfort and energy savings.
Integrating an array of advanced environmental technologies and measures, this project has earned the highest CASBEE (Comprehensive Assessment System for Built Environment Efficiency) ranking of "S" (Superior) and its environmental performance has also been certified as "Platinum" - the highest possible rating under the DBJ Green Building certification program. Our aim is to realize an office building that truly coexists with the environment through the achievement and ongoing maintenance of superior environmental performance.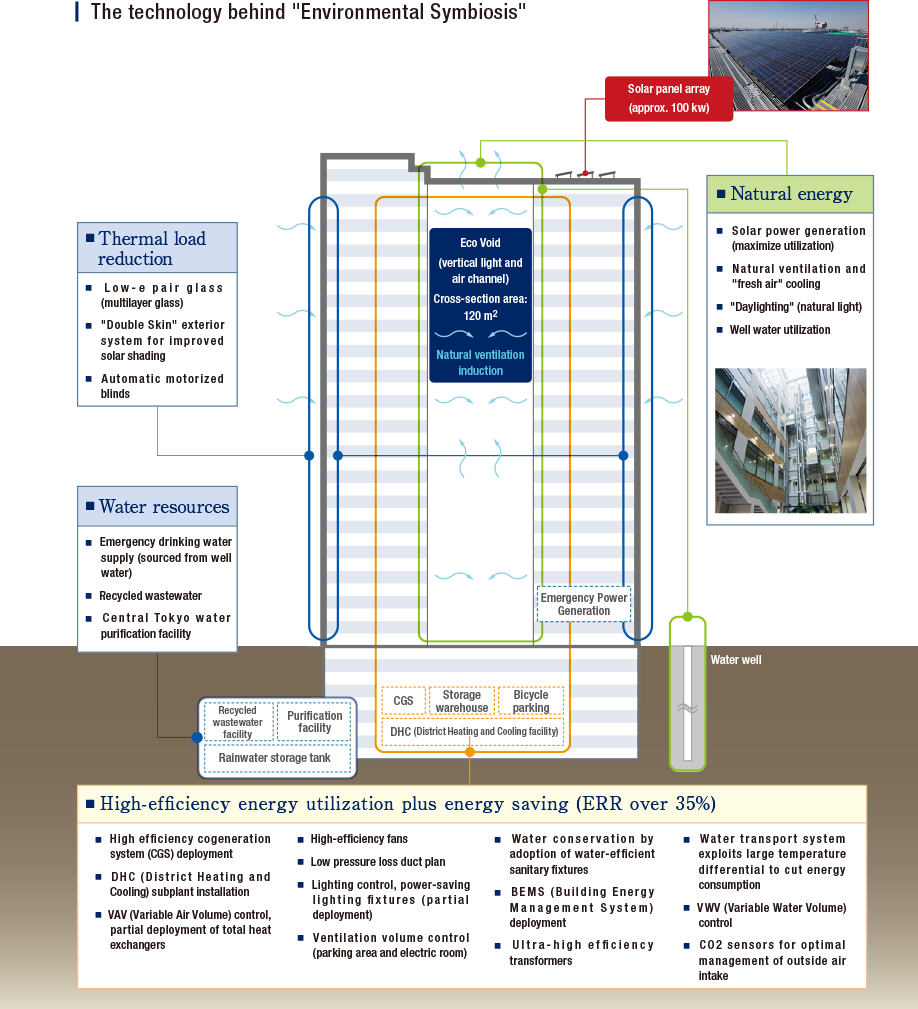 Building exterior designed for optimum solar shading ("Double Skin" Exterior system)
The windowside exterior features double glazing with motorized blinds in the cavity between the glass "skins".
Before solar radiation reaches the building interior, the blinds intercept and absorb the thermal energy, and then release it in the cavity air, resulting in high solar shading performance and reduced thermal load on the interior. In addition, the outer glass skin also shields against wind and rain, facilitating functional and safe natural ventilation.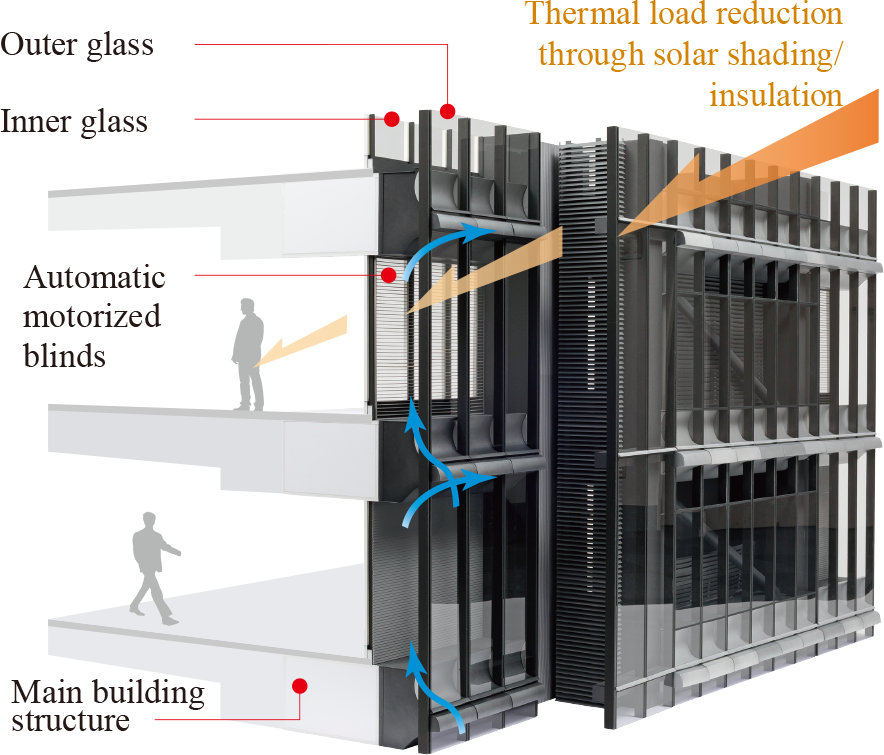 Eco Void exploits the power of nature
This vertical channel in the central part of the building uses a chimney effect to promote the flow of natural ventilation. In addition a solar light collector on the roof directs natural daylight into the Eco Void passage with the aim of reducing energy consumption by artificial lighting.

*

Natural ventilation is available only when weather and other conditions are suitable for opening the ventilation ports.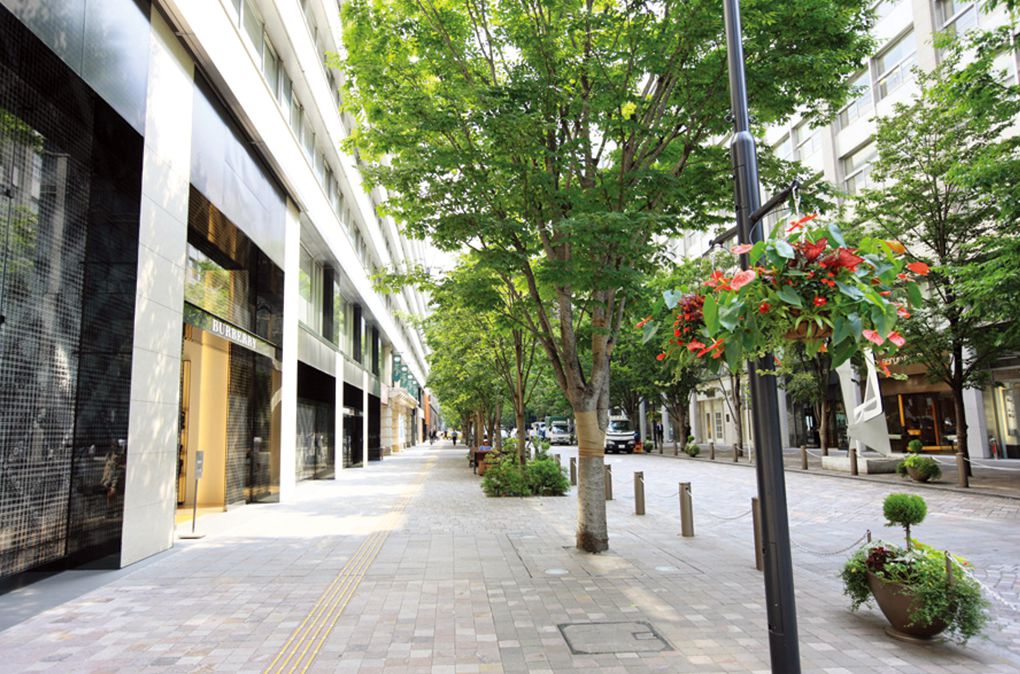 Creation of a high-quality "Green Zone"
Harmonious integration of greenscaping with building facades has created a well-balanced cityscape.
Improvement of the Otemachi riverside path area that adjoins the project site further enhances the attractiveness of the waterside environment and provides both office workers and visitors with verdant pedestrian space for relaxation. Also the renovation of Otemachi Naka-dori Avenue as a tree-lined extension of the popular Marunouchi Naka-dori Avenu injects the area with vibrancy while creating a paradise for pedestrians.
*

Photos shown here are for illustrative purposes only.