The dynamism of the city and the colors of nature stimulate inspirations in the free and creative work floor.
The pursuit of personal ideas, interaction among teams and with business partners, large meetings for presentations and conferences…
This space is a creative work floor, satisfies the requirements of all these business situations.
Placing importance on urban landscape, Work Park zones a large space in accordance
with the purpose and provides an open and cutting-edge environment for business.
The ideas originating from here are in step with, or ahead of, the times.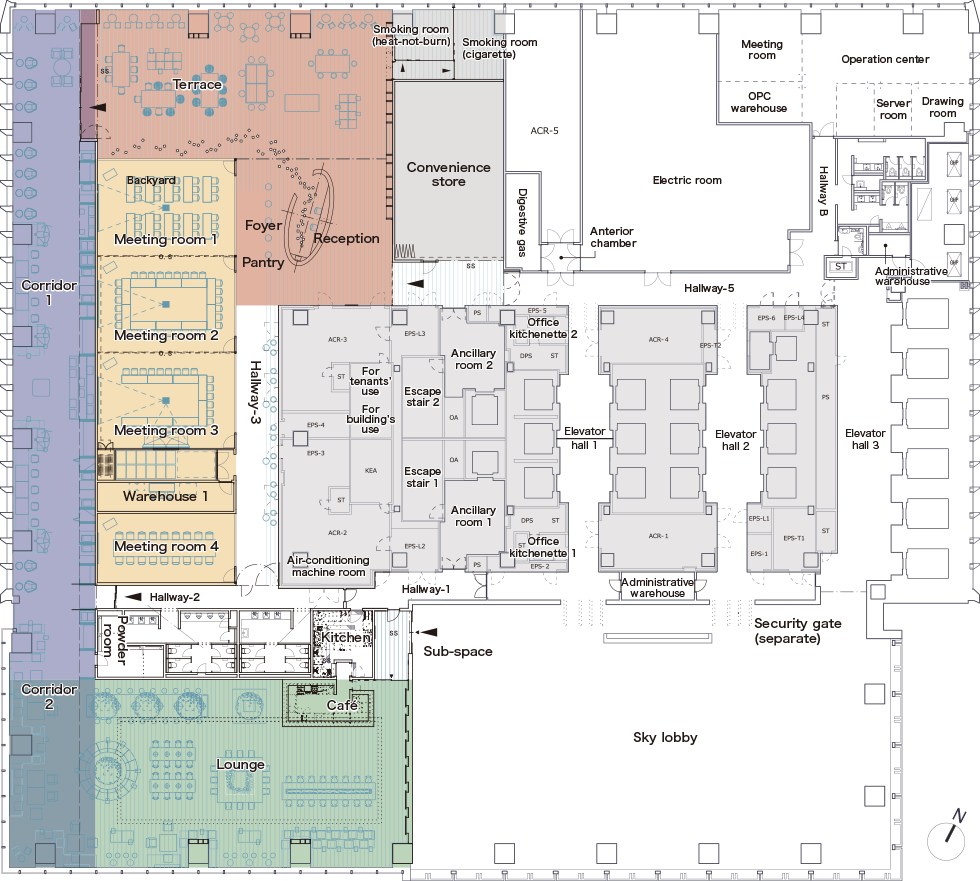 Terrace
Number of seats: 78
Surrounded by people from different workplaces, you can feel invigorated in a space full of vitality. Also, the furniture in the terrace is flexibly adaptable to parties and other events.
Corridor
Number of seats: 64
The high-ceiling, open space has "special seats" for meetings and concentration.
Lounge
Number of seats: 131
Indulge in relaxation in the spacious lounge. Each piece of furniture is located at large intervals.
Conference
Number of seats: 127
Meeting rooms: (1) 30 seats, (2) 30 seats, (3) 24 seats, (4) 18 seats
The seats can be arranged in different forms depending on the arrangement of the tables. Moreover, the over slider shutter can combine all three different meeting rooms into a much larger space for conferences.
* Image for illustrative purposes.