TOKYO
TOKIWABASHI
2027
Change your perspective.Expand your world.
In 2027, a new Tokyo landmark will arise in Tokiwabashi, Tokyo.
Once a bridge on the main route to Edo Castle,
Tokiwabashi gradually grew into a district with major infrastructure
that has long supported the development of Japan.
Still harboring the same enthusiasm and ambition to grow,
this district will soon be dramatically reborn as a place
where people feel free to be themselves and find a brighter future.
It will be a new community where people gather, share knowledge and generate new ideas.
When people connect, energy is created that gains momentum around the world.
With an international perspective and spectacular view,
the lively and energetic new Tokiwabashi will bring new possibilities
within reach and contribute to freer, more enriched lifestyles.
TOKYO TOKIWABASHI 2027
Prominent landmark of
Tokyo evolution
In 2027,
a new Tokyo landmark reaching 390 meters into the sky and
7,000 ㎡ open space will emerge
from the largest city block (3.1 ha) facing Tokyo Station.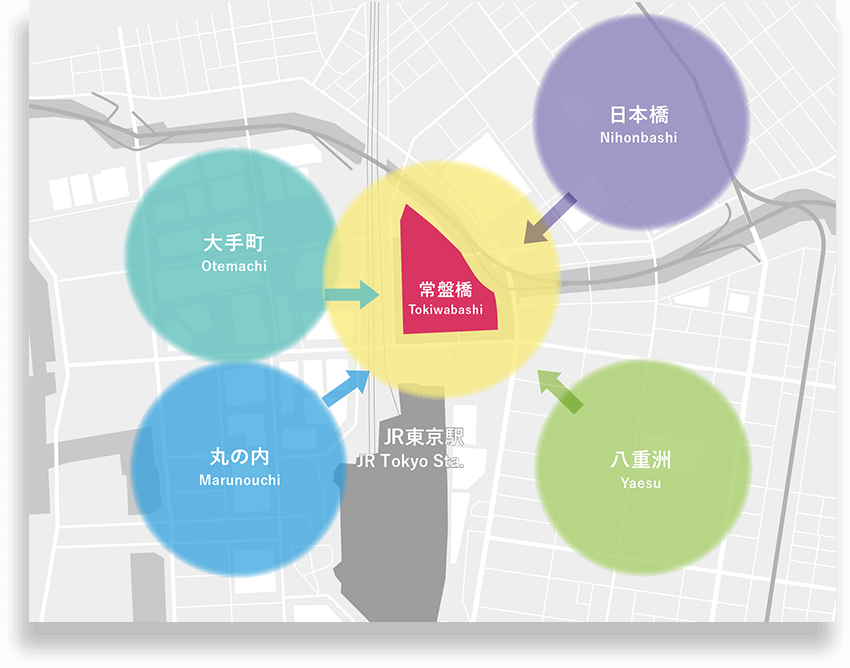 In the heart of Tokyo where Otemachi, Marunouchi, Yaesu and Nihonbashi meet,
the historic district of Tokiwabashi that once flourished
as a gateway to Edo Castle will be dramatically reborn.
Premium Access
Tokiwabashi, facing Tokyo Station,
will bring a new global perspective.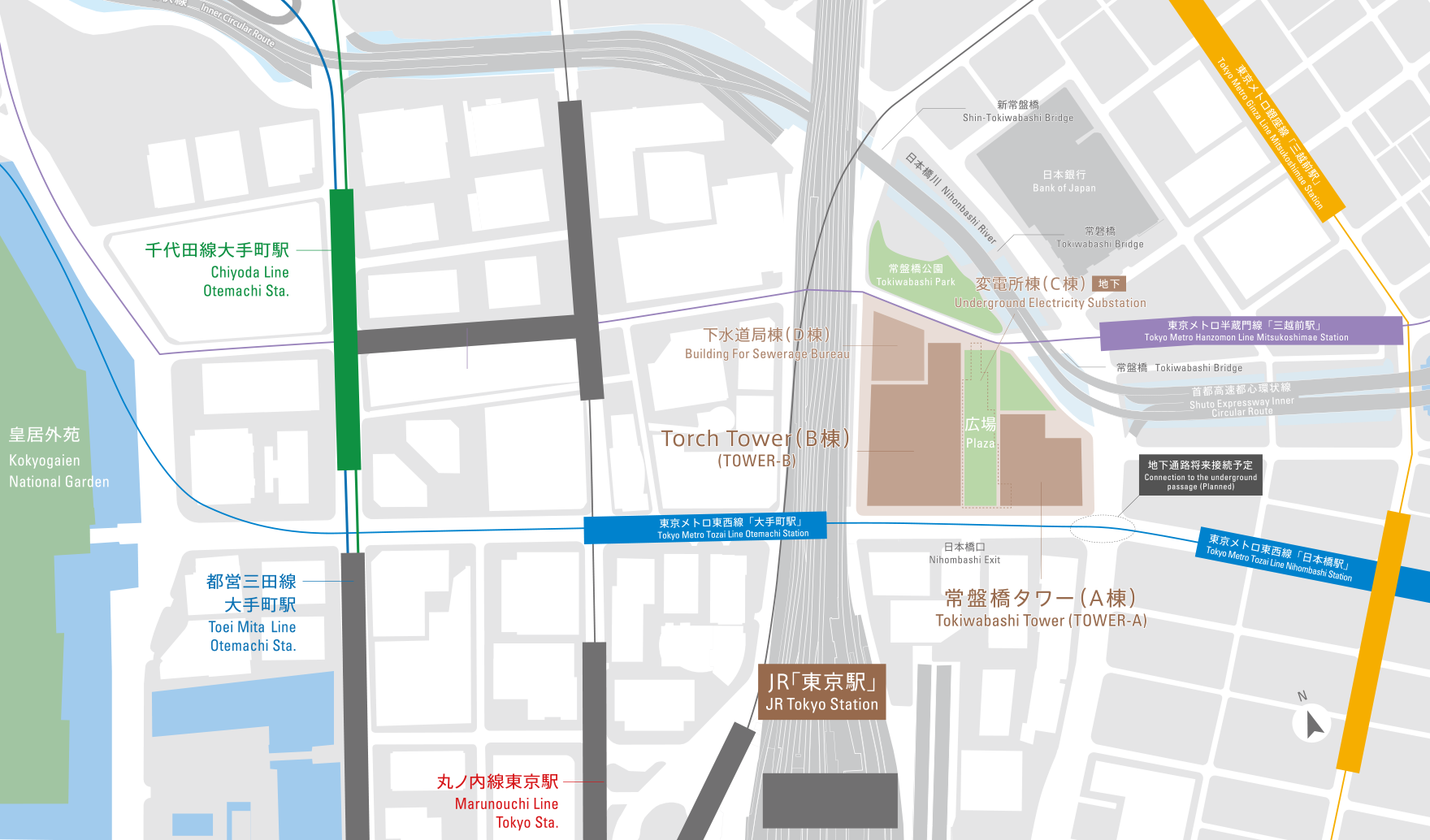 Google Map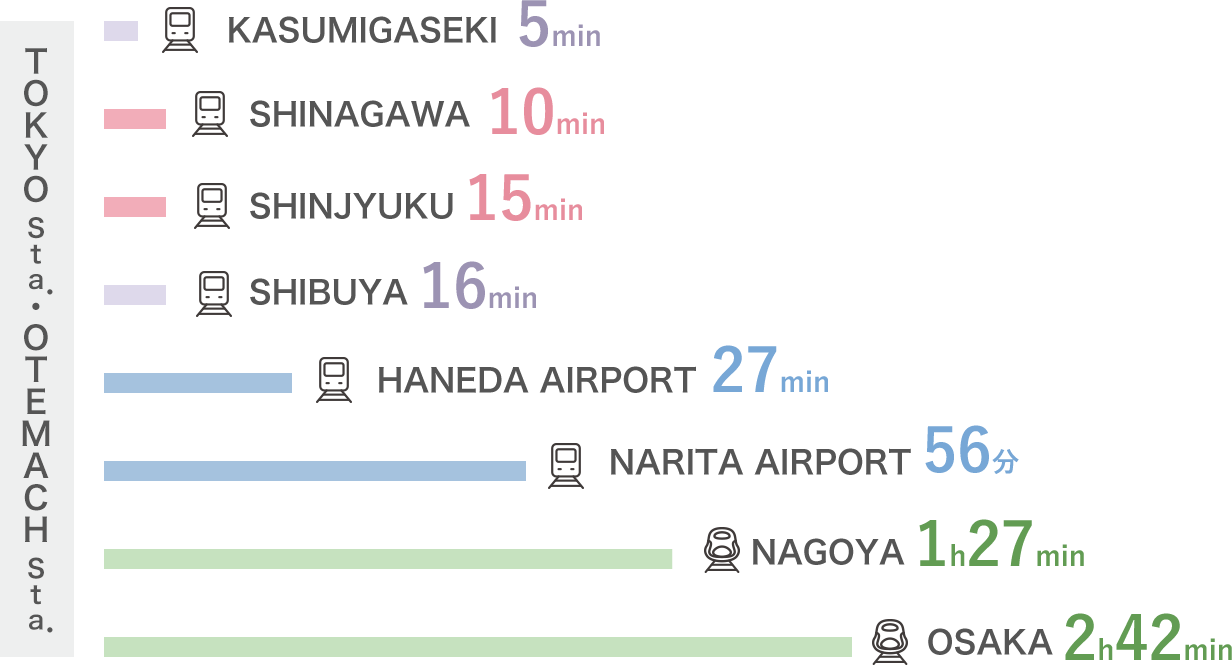 ※Displayed riding times do not include transfer times,
which may vary depending on various conditions.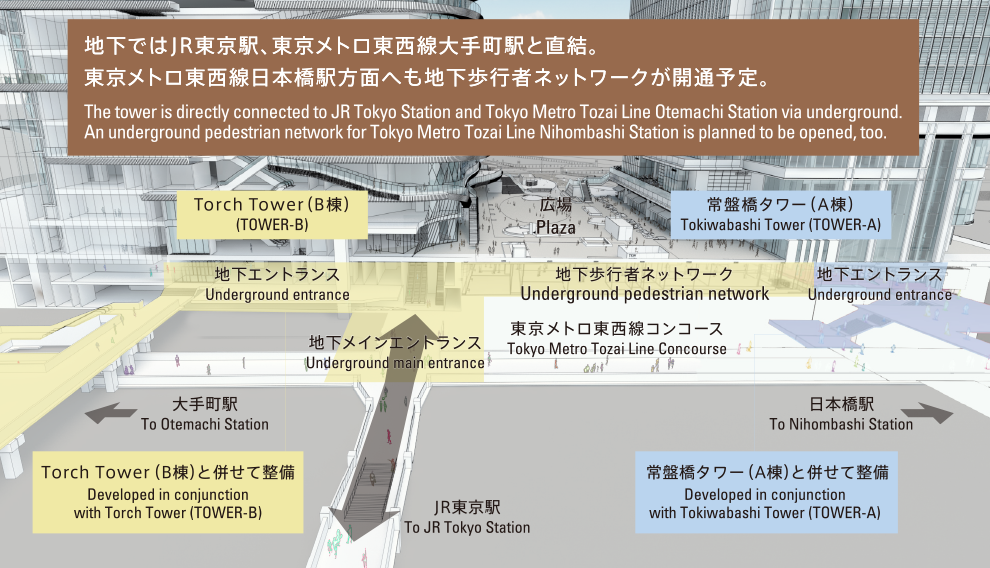 Unrivaled access to all of Tokyo.
Tokiwabashi is in one of Tokyo's most conveniently accessible locations. Not only is it adjacent to JR Tokyo Station, but it's linked to Otemachi Station where five subway lines meet and not far from Nihombashi and Mitsukoshimae stations. An underground walkway also provides direct, sheltered access to nearby Tokyo and Otemachi stations, as well as the Yaesu, Marunouchi and Hibiya areas on rainy days.
Coming in 2027
A 10-year project to build Tokyo's new towering landmark
This large-scale redevelopment project on the largest city block (3.1 ha) facing Tokyo Station will take 10 years to complete.
Gradual redevelopment ensures uninterrupted operation of key infrastructure functions such as water sanitation on the block.
Current building
Demolition work
Temporary closing
New construction and renovation
Completion of construction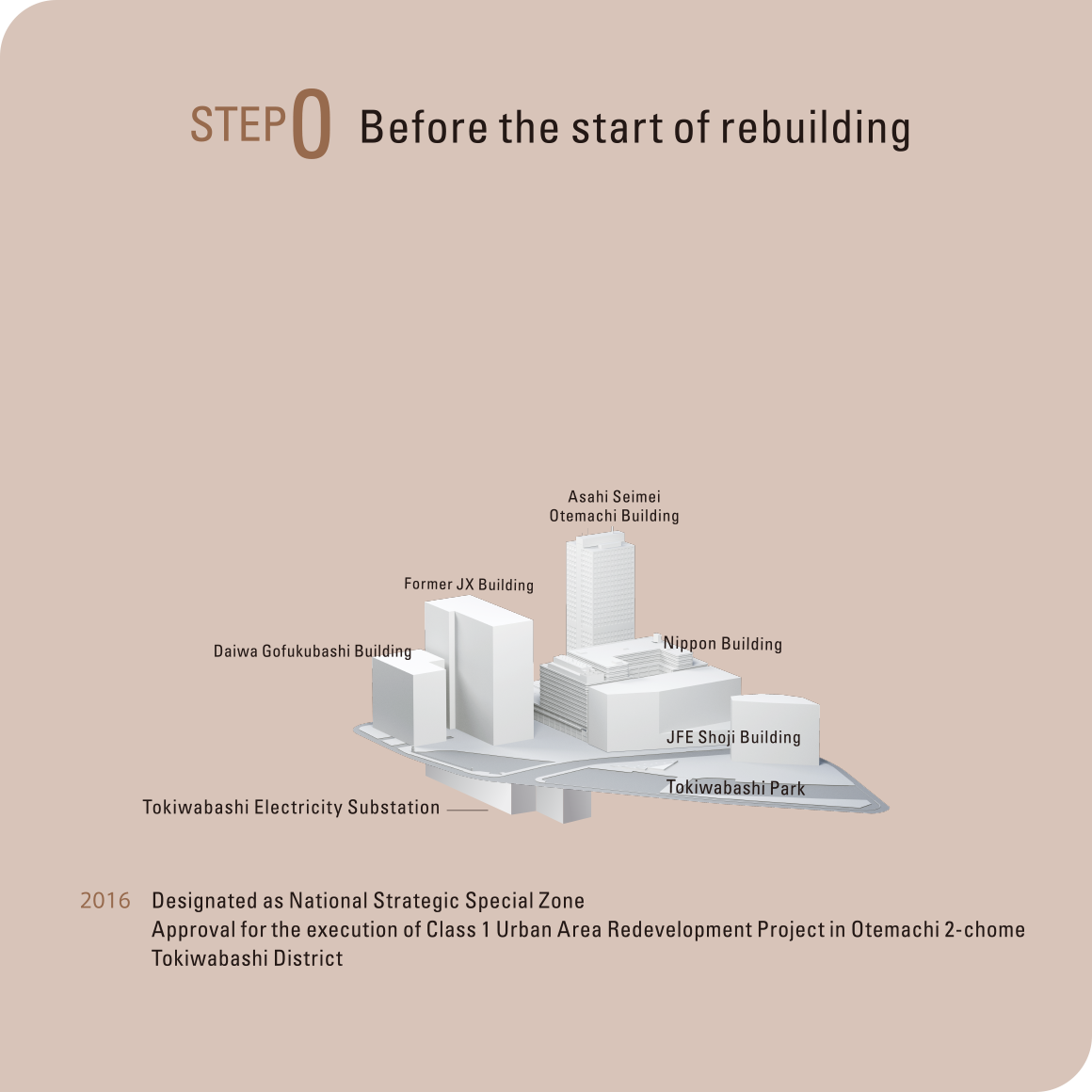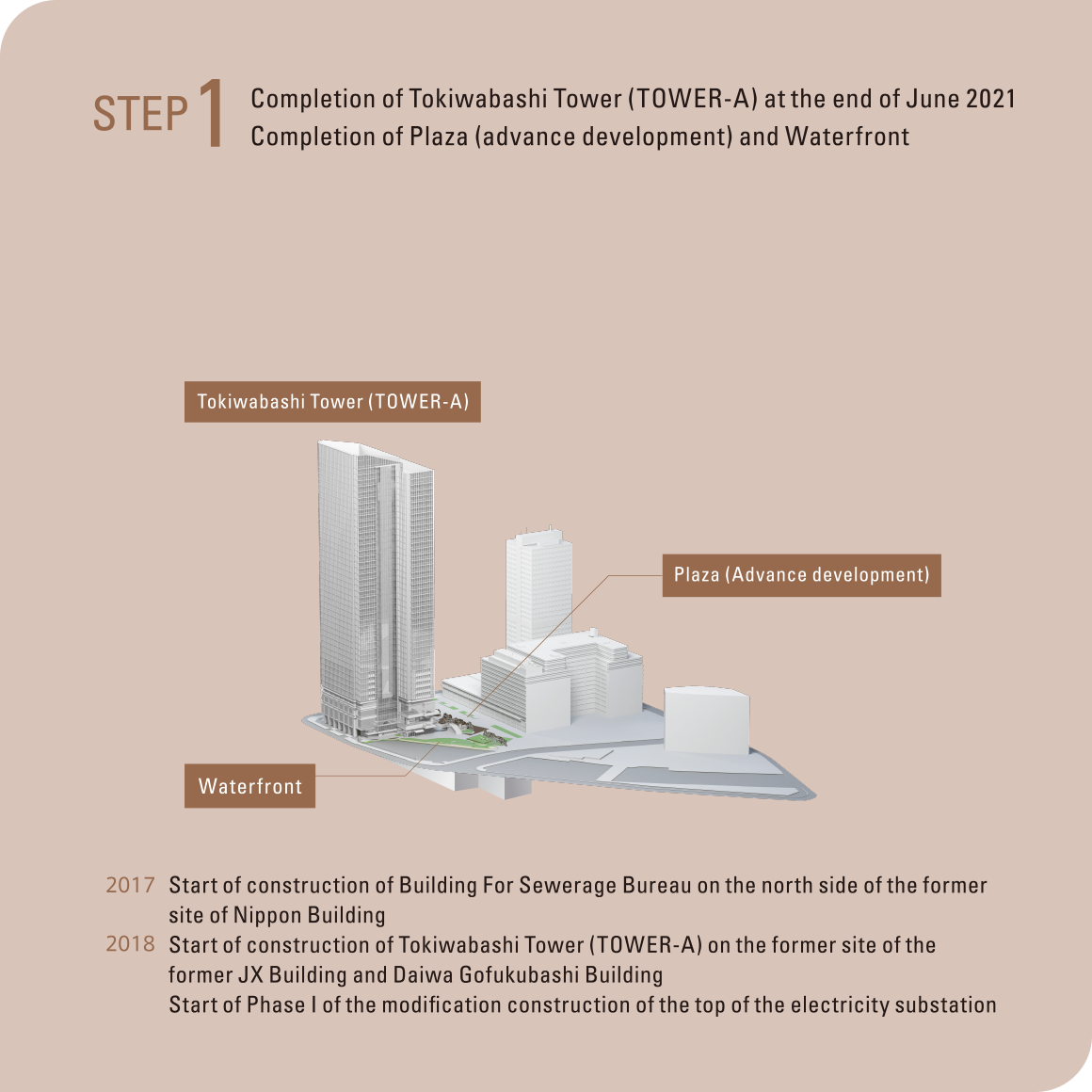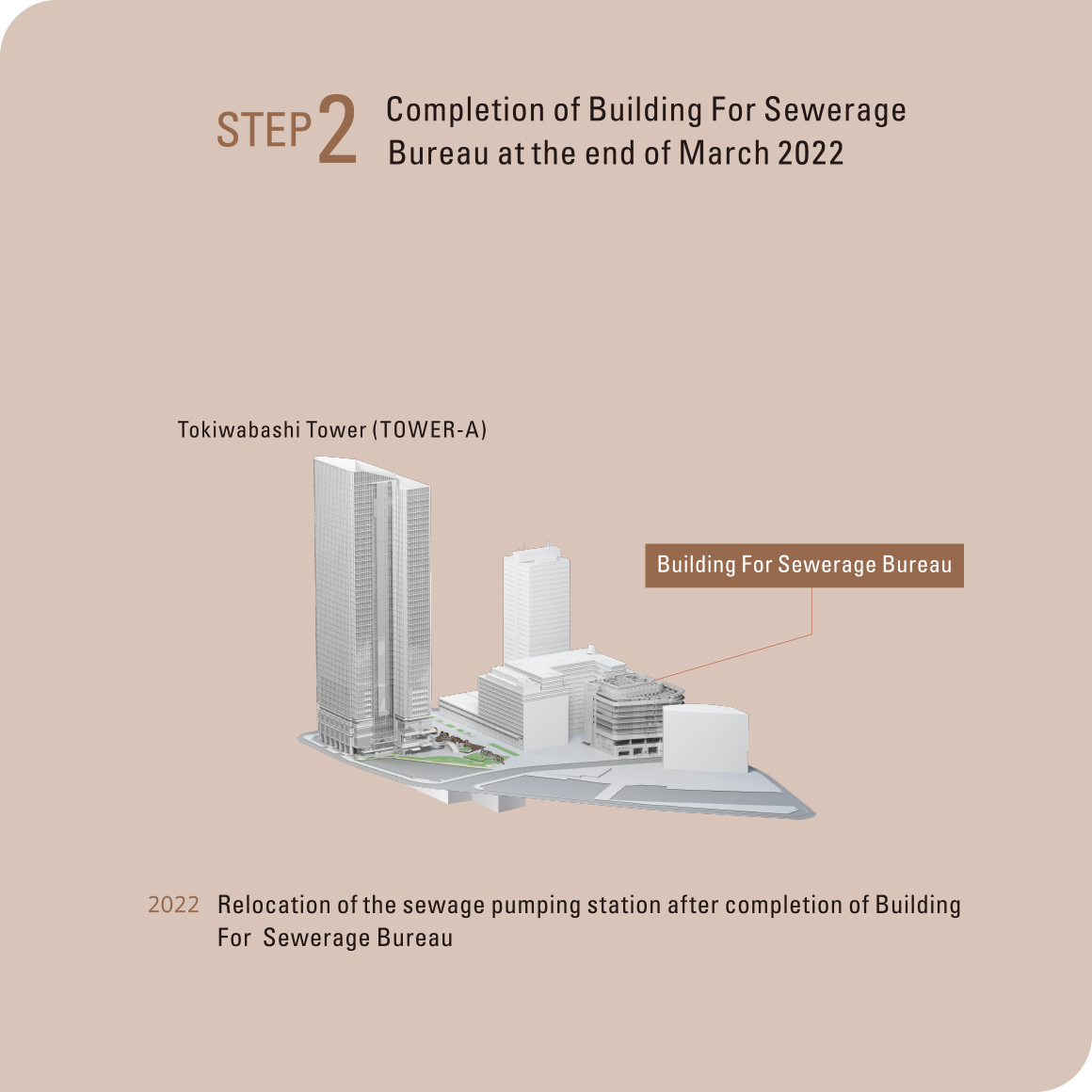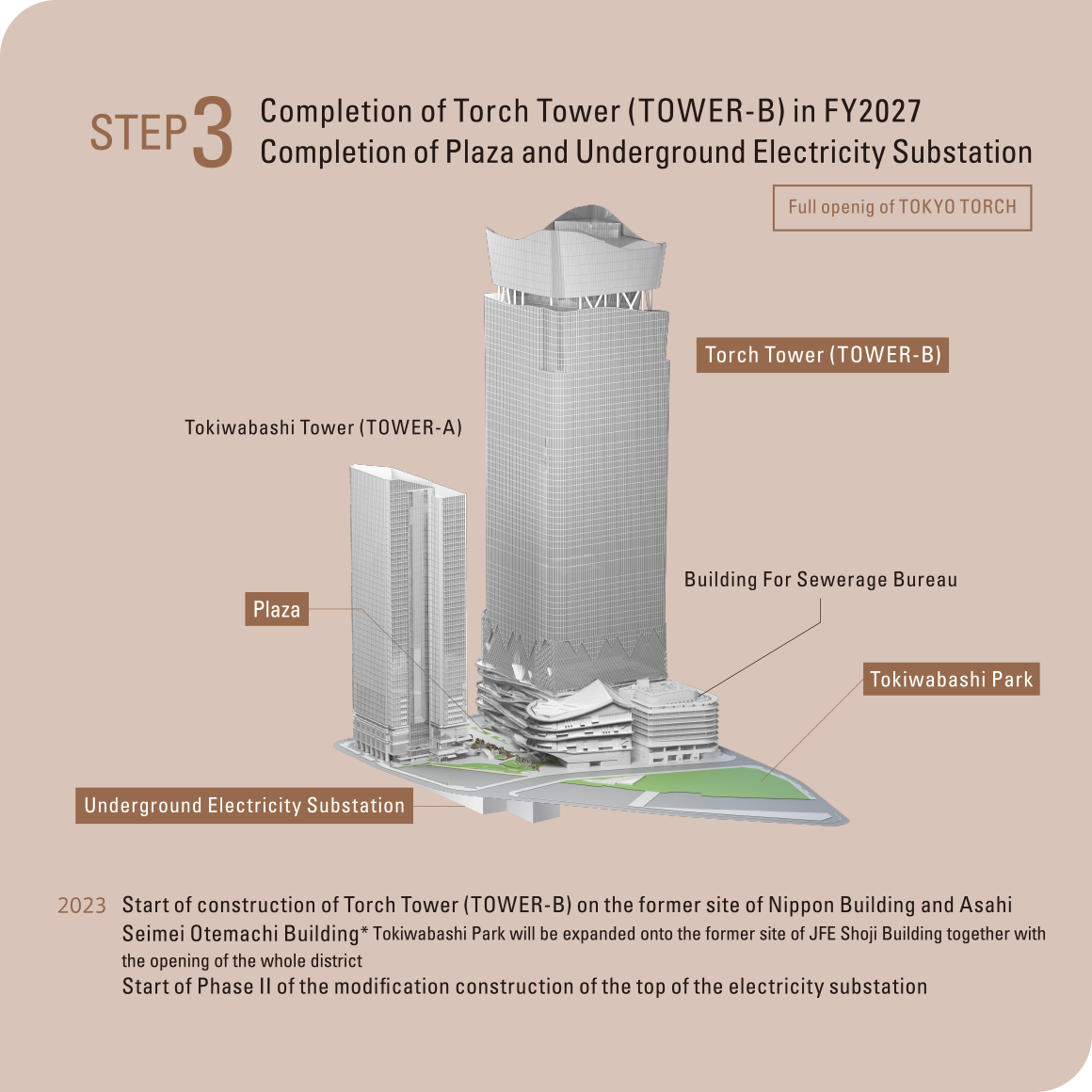 * Some of the images are for illustration purposes only.