Key Specifications
Office space infrastructure featuring state-of-the-art systems.
Grid ceiling system for flexible positioning of lighting
The 600mm×600mm grid-type suspended ceiling system (arranged in 3.6m×3.6m modules) gives tenants greater freedom in partitioning space and positioning lighting and other ceiling fixtures, and eases ceiling installation and maintenance work. This system also adopts an advanced lighting control system linked to the security system that automatically turns off lighting when the office is unoccupied and can optimally adjust artificial lighting according to available daylight.
*

Smoke detectors (or heat sensors), emergency broadcast system speakers and emergency lighting are placed within the floor plan in accordance with relevant laws and regulations; however, not all devices shown here will be installed within each module.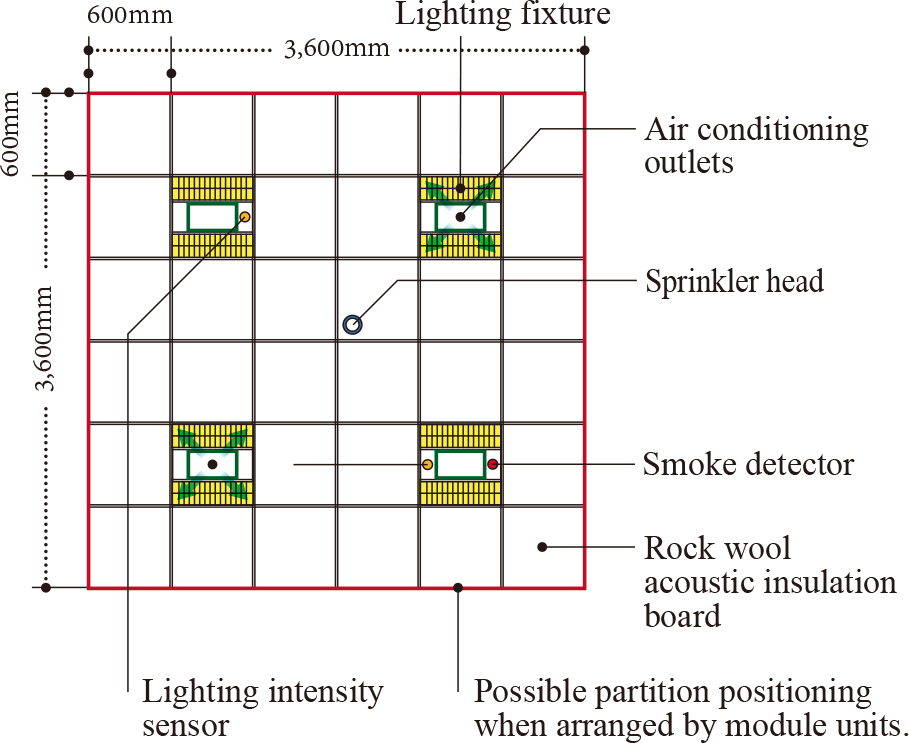 Efficient HVAC Zoning for energy savings
Office floors are divided into 7 HVAC zones, each with its own air conditioning unit. Temperature control is maintained by the VAV (Variable Air Volume) system in VAV zones ranging from 50 sq.mt. to 70 sq.mt. in size. Further energy savings are achieved by using outside air for cooling when needed during the intermediate seasons and the winter.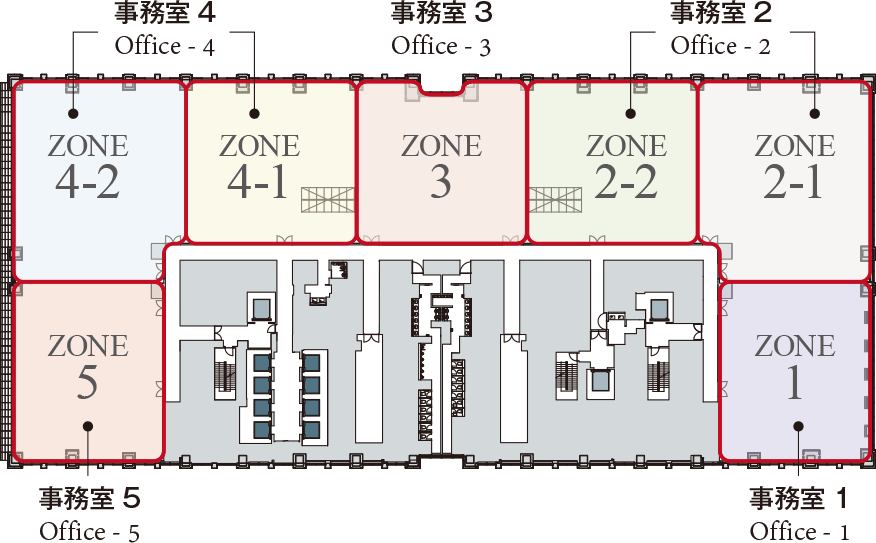 Options
Depending on your needs, a variety of options are available to flexibly support the creation of the ideal office environment.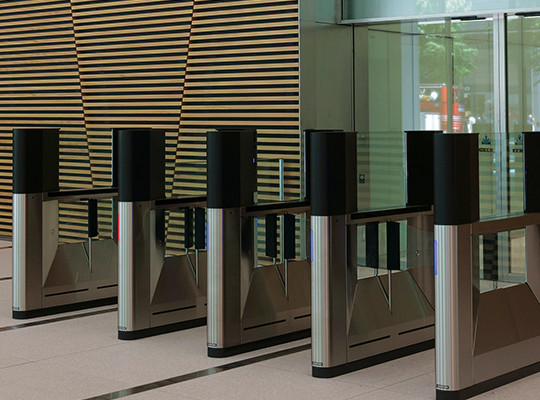 Security gate in front of the 1F elevator hall
A security gate can be established in the 1F Office Lobby to control access to elevators serving office premises. (This option only applies to multiple-floor tenants leasing in bank units. The design and other details are subject to the mutual agreement of the lessor and lessee.)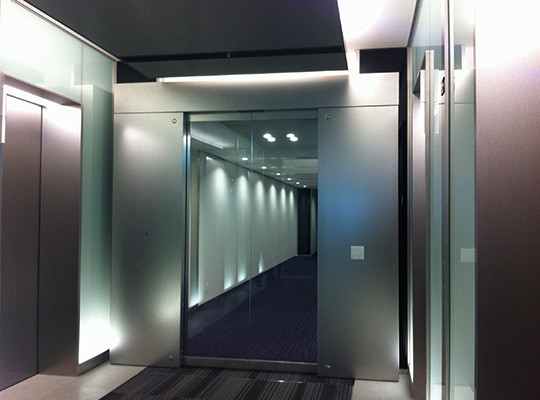 Security door in the elevator hall of each floor
In order to prevent unauthorized access to the tenant premises on each floor, a security door can be installed in the elevator hall of each floor.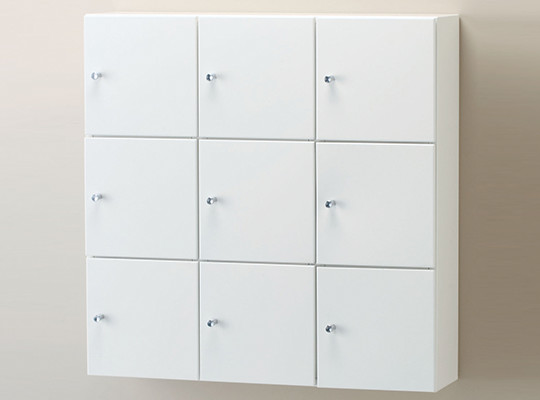 Selection of tile carpet color
The toilet of the office floor, it is possible to install the glove compartment, such as toothpaste sets and sanitary supplies. (This option only applies to tenants leasing in floor units.)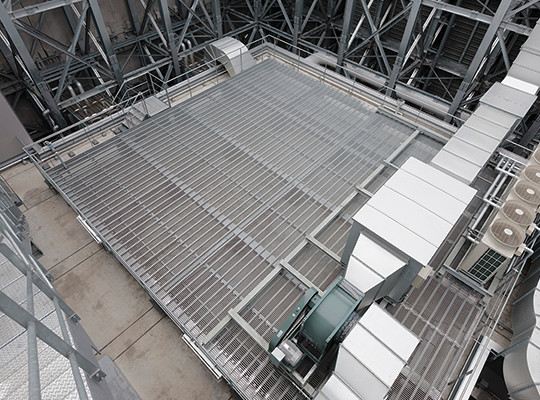 Space for installation of a tenant-use emergency power generator and fuel storage in the building's oil tank
For tenants with BCP power requirements, space for installation of an emergency power generator exclusively for the tenant's use and fuel oil storage tank space are available to complete your response to any emergency.
*

All options are subject to separate negotiations and the mutual agreement of the lessor and lessee.
*

Image for illustrative purposes