For FinTech venturesShared Offices FINO LAB
concept
FINO LAB, Japan's first shared office facility for FinTech start-ups (targeting "EXIT" within 5 years after establishment), aims at leveraging a prime location in Otemachi, the heart of Japan's global financial industry, and accelerating innovation driven by the fusion of financing and technology.
Located near Otemachi Station with access to five subway lines and surrounded by many of Japan's leading financial institutions, FINO LAB offers an extremely advantageous address for FinTech start-ups. Despite this location in bustling Marunouchi, the splendid view of the verdant Imperial Palace grounds will make resident tenants forget that they are in one of the world's most vibrant business hubs. In the stylish interior with black accents, FinTech ventures can take advantage of a variety of functions specifically designed to support their growth, seminar space ideal for the launch of new products, and refreshing lounge space that offers a breathtaking view of the Imperial Palace grounds. "Finovators", an organization of experts from Japan's FinTech industry, are available to mentor FinTech ventures and share their rich networks and expertise. These mentors are also contributing to the creation of a business ecosystem that will accelerate the collaborations and synergies between that enterprises gathering in the FINO LAB.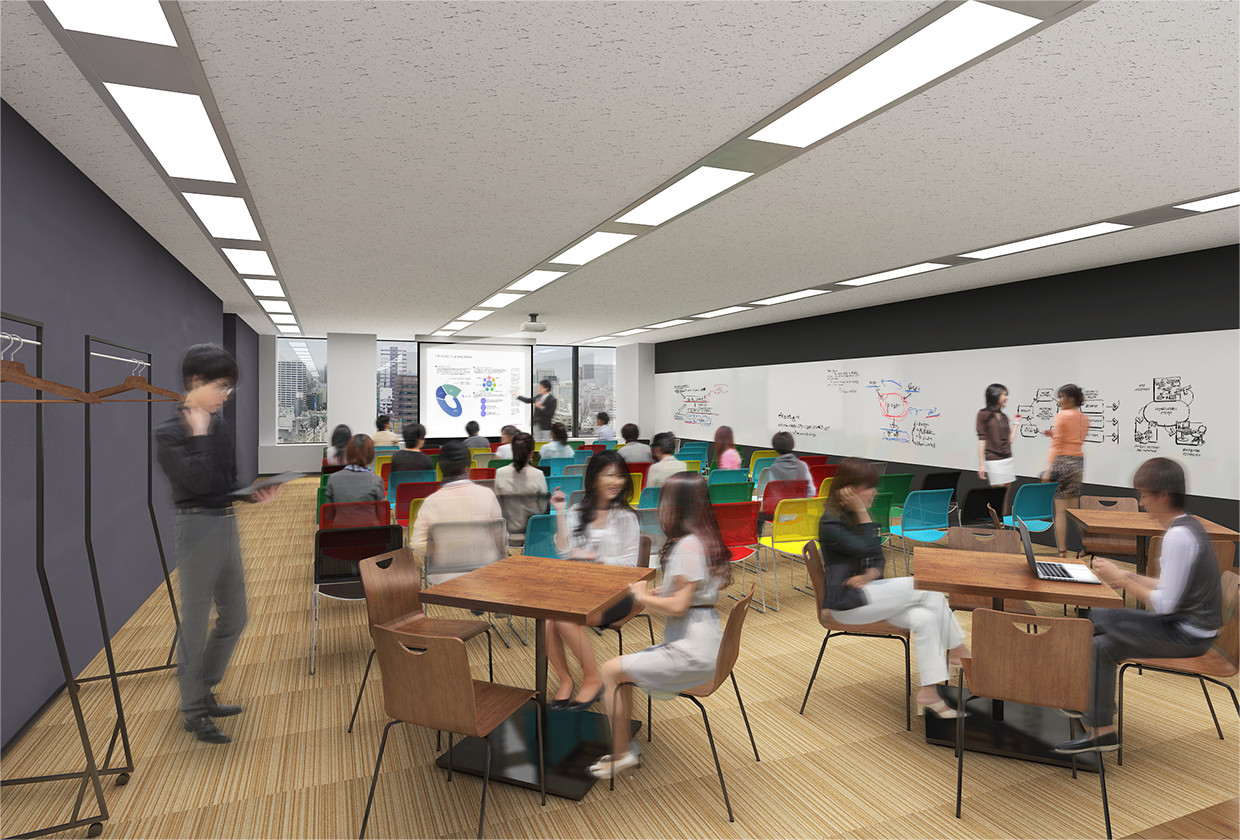 Seminar room for various events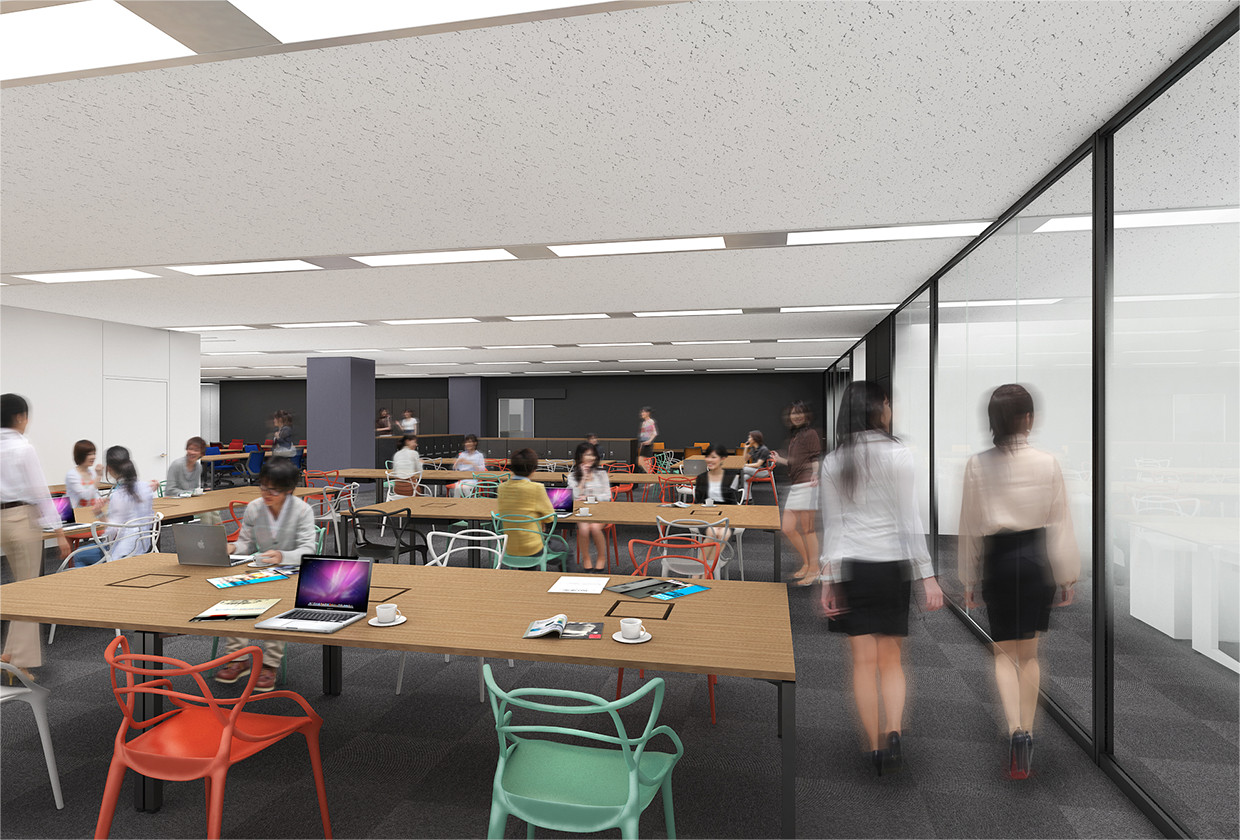 Coworking space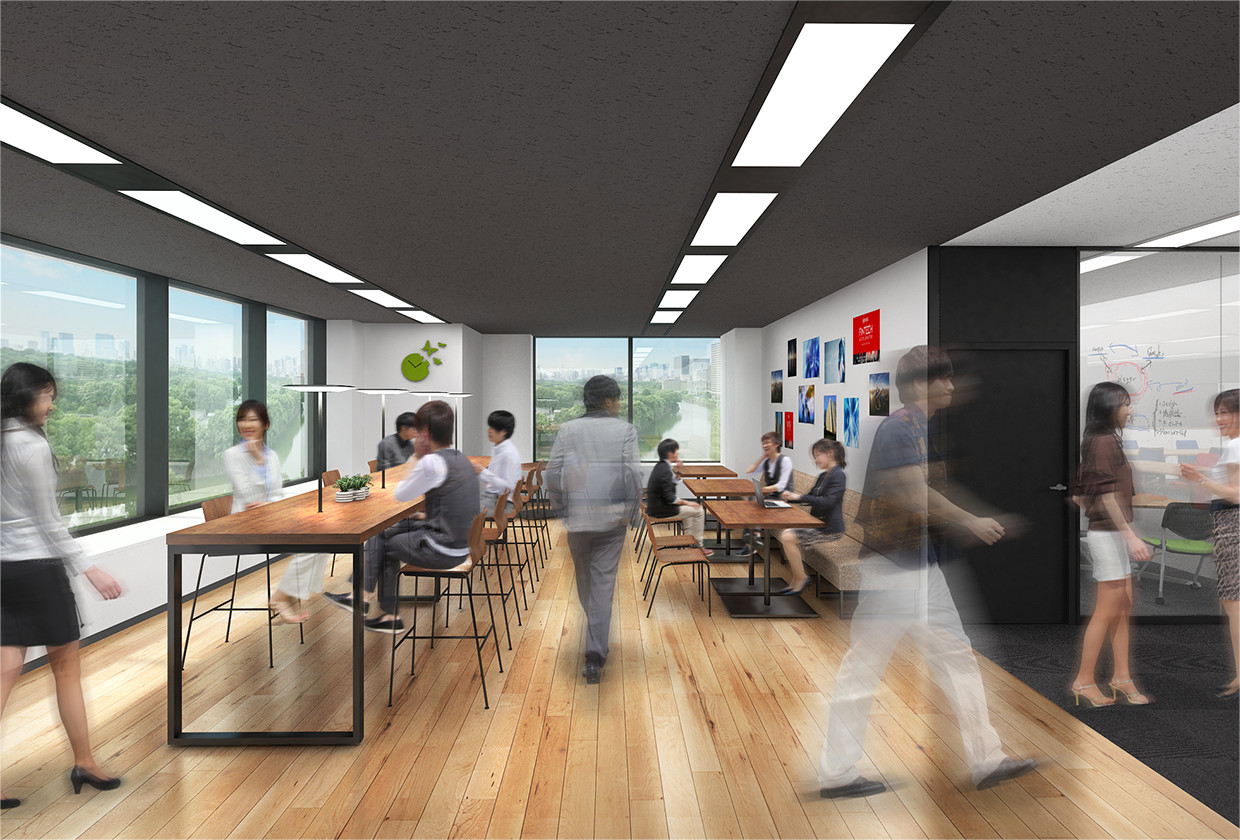 Refreshing space with a fabulous view of Imperial Palace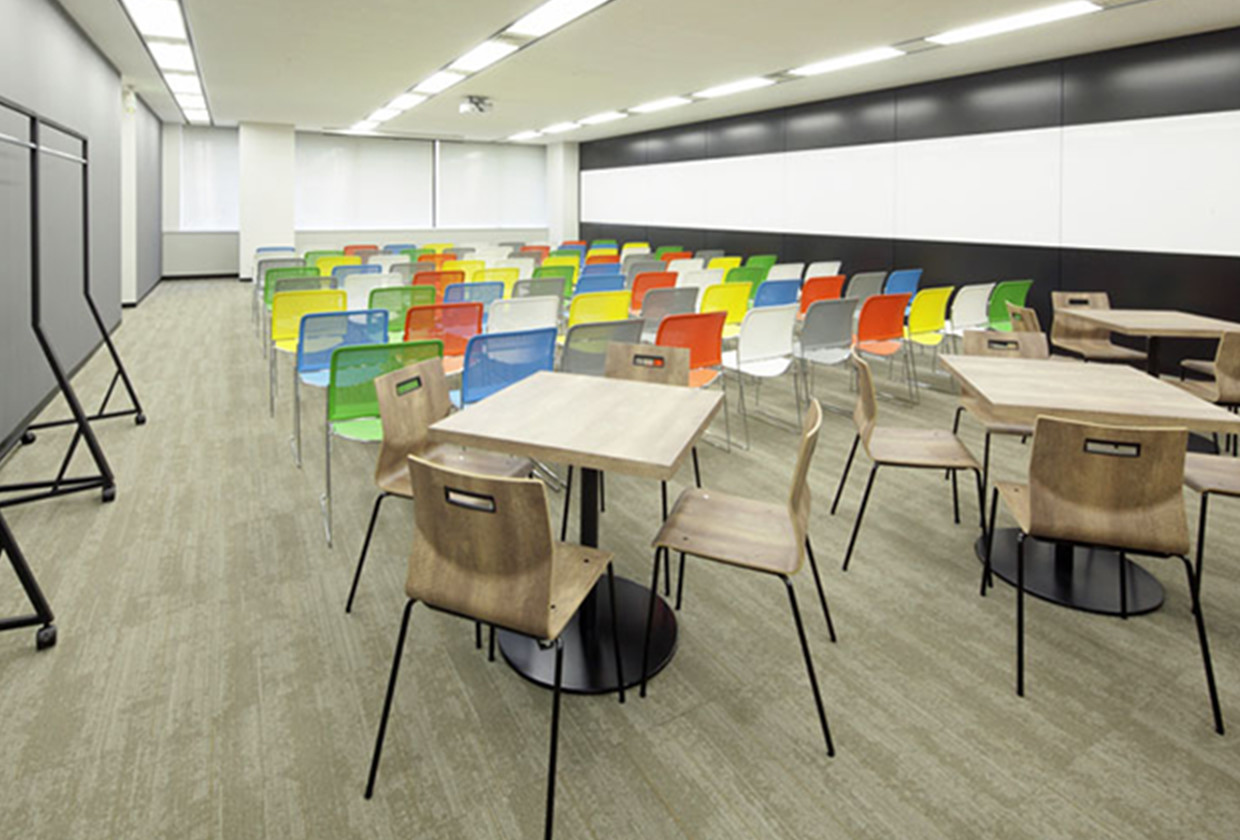 Large-scale seminar space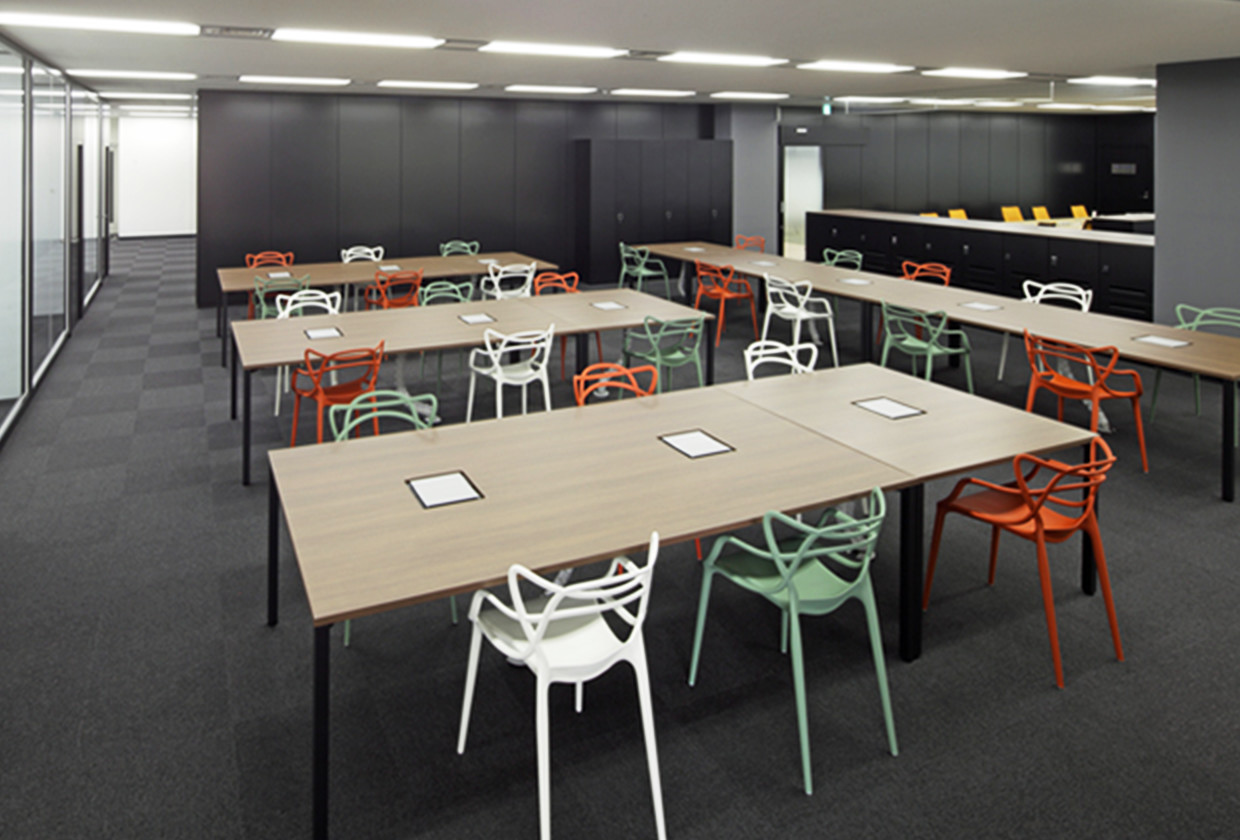 Coworking space (free seats)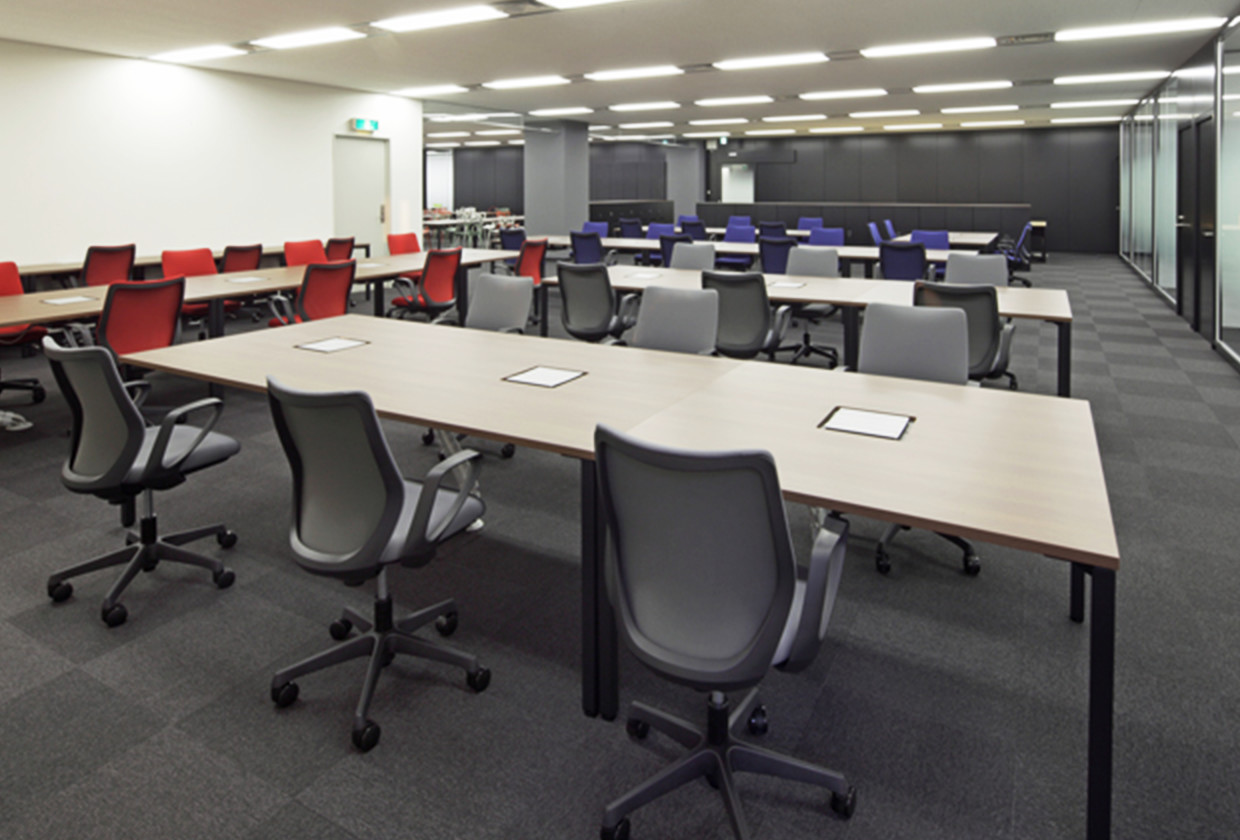 Coworking space (assigned seats)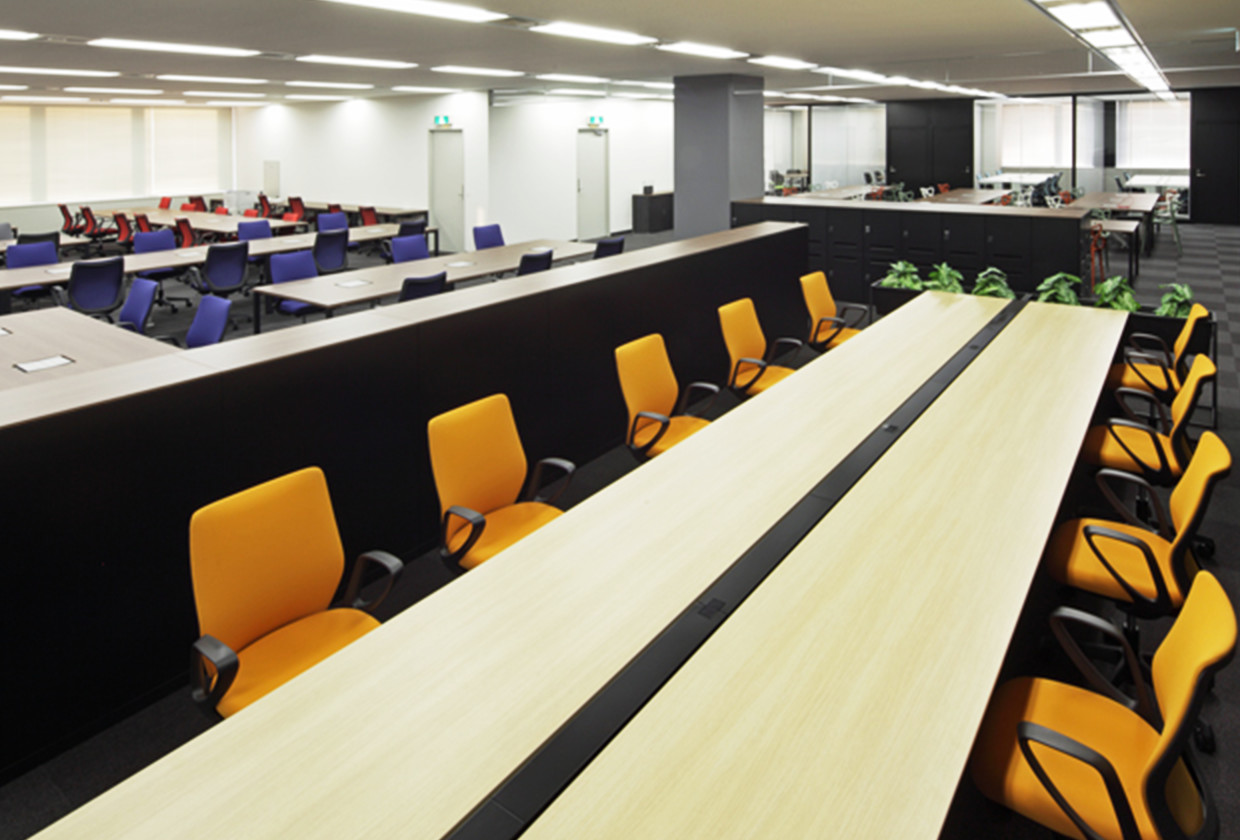 Mentor seats (Finovators)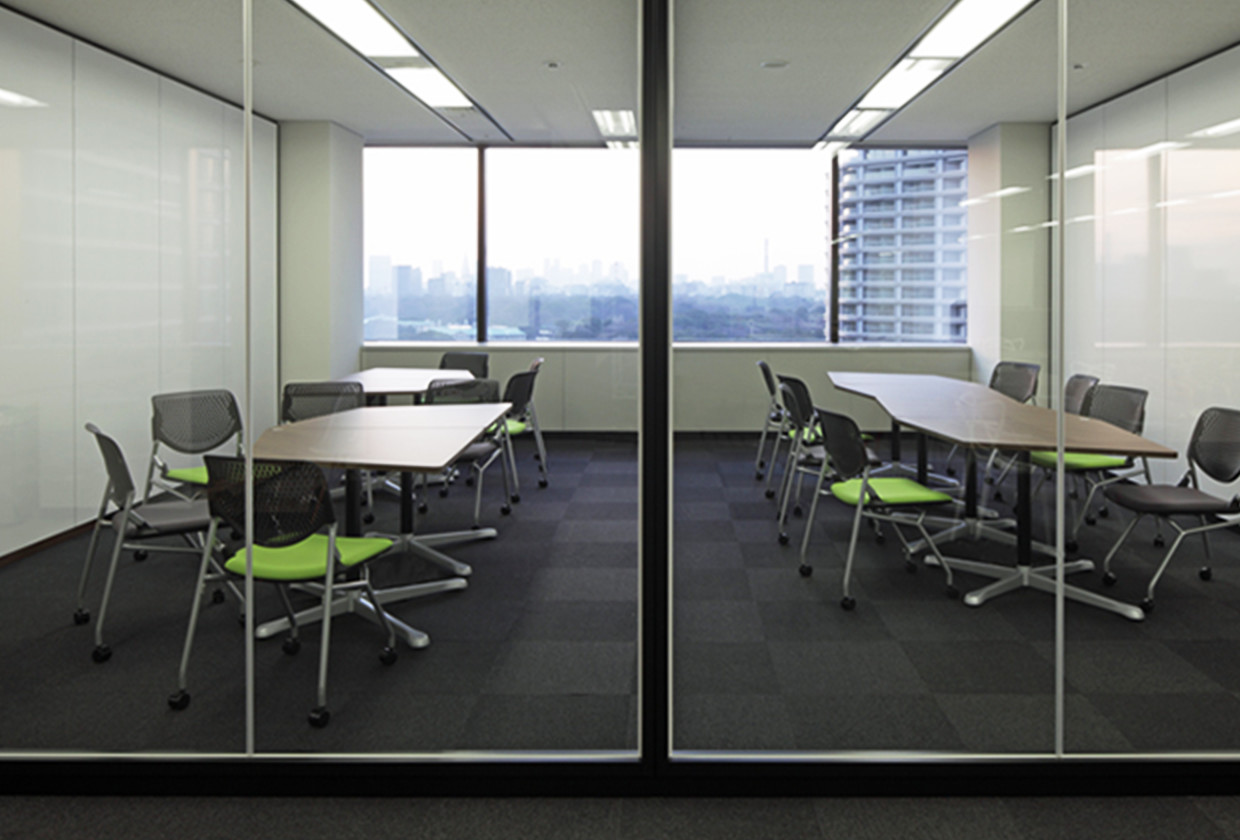 Common meeting rooms/rental private rooms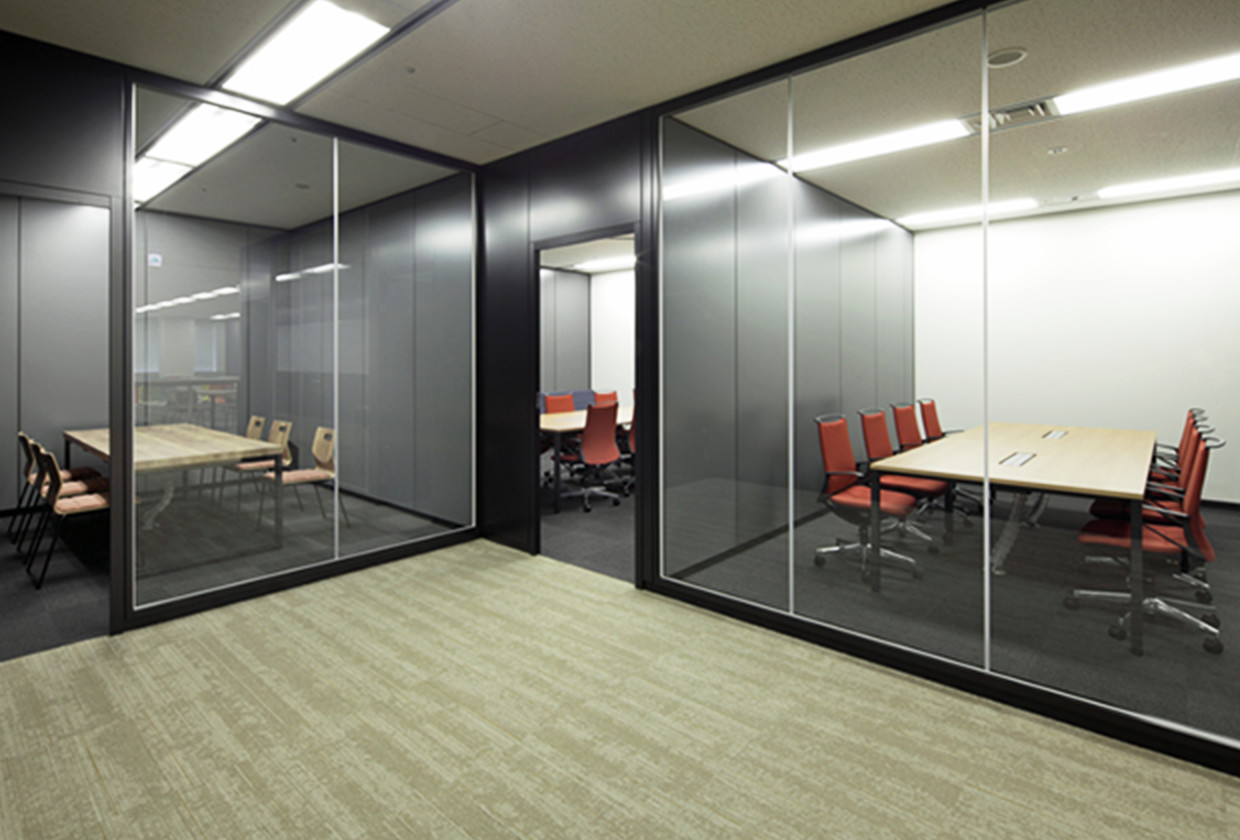 Visitor meeting room
floor plan
Type
Outline
Scale

■

Coworking space
(assigned seats)
In the work area of the open zone, there are assigned seats with an amount of storage space equal to accommodation of a PC and documents in a desk.
49 seats

■

Coworking space
(free seats)
In the work area of this open zone, unoccupied "free" seats may be used by any FINO LAB member.* Not allowed to keep any private articles in the open zone and take them when leaving the space. * Seats may be fully occupied and unavailable during certain time periods.
28seats

■

Mentor seats
(Finovators)
Seats for Finovators who "mentor" the FinTech ventures (explained in greater detail below).
10 seats

■

Common meeting rooms/
rental private rooms
Meeting rooms for exclusive use by member enterprise (6 to 8-person capacity). * Only one room per member enterprise during the usage time period. Extended use of a common meeting room/private room beyond the agreed time framework for usage is subject to an additional charge.* The common meeting room(s) may be changed to rental private room(s).
9 rooms

■

Visitor meeting room

Meeting rooms for both visitors and tenants (6 to 8-person capacity).* Every enterprise is allowed to use the room within the agreed time framework. Extended use is subject to an additional charge.
3 rooms

■

Refreshing space

Tenant-exclusive "refresh space" is comfortable lounge space where member enterprise staff can enjoy lunch, hold open meetings, etc.
1

■

Large-scale seminar
space (80-person capacity)
Space for "match-making" events, various seminars and other events related to the FinTech business.* Subject to a usage fee.
1
partners
mentor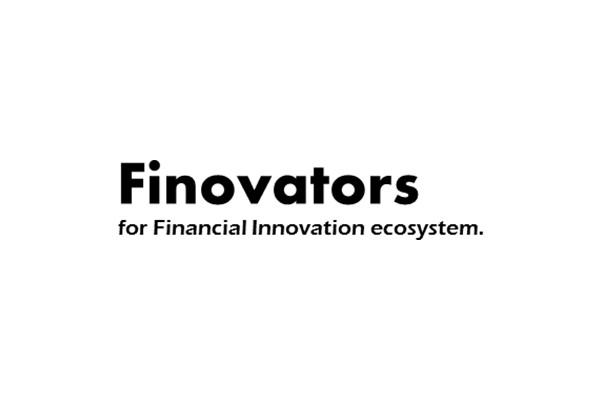 This pro bono organization is formed by professionals in the FinTech industry (attorneys, investors, consultants, analysis, engineers, enterprises, financing specialists, public sector, etc.). Each professional joins this organization as an independent volunteer with the aim of discussing and creating a business ecosystem that fosters healthy, globally competitive financial innovations and with the understanding that these innovations will be shaped by a broad-based viewpoint that transcends the interests of an individual enterprise or specific domain and by a unified awareness and desire to build a leading FinTech ecosystem for the Japanese economy and society.
A force of entrepreneurs and venture businesses bursting with the spirit to meet and overcome challenges is indispensable for financial innovations, and the business ecosystem formed by complex interaction of various stakeholders is required for the foundation and growth of these venture businesses.
Ten seats for the "Finovator" mentors are provided in the core working space of FINO LAB to provide ready support for the FinTech ventures and assist them in becoming leaders in this business ecosystem and in the creation of an environment that facilitates their founding and growth.
operator
FINO LAB is a collaboration project by Mitsubishi Estate Co., Ltd., Dentsu Inc., and Information Services International-Dentsu, Ltd.
access
Directly connected to Otemachi Station and Tokyo Metro Marunouchi line, Chiyoda line, Hanzomon line, Tozai line, and Toei Mita line.
4th floor, Otemachi Building, 6-1, Otemachi 1-chome, Chiyoda-ku, Tokyo 100-0004 Japan.
| | |
| --- | --- |
| Building name | Otemachi Building |
| Completion | 4/1958 |
| Standard floor area | 76,373.40sq.ft. |
| Ceiling height | 2,600mm (after setting raised floor) |
| Floor load bearing | Standard 300 kg/m² |
Passenger elevator
16
Freight elevator
2
Number of floors
9 stories above ground
3 stories below ground
3 roof structures
applications
Web application

Interested enterprises are requested to complete the online application form with required information and submit it to us.
Applicants will be subsequently contacted by FINO LAB staff.
* FINO LAB is a shared office facility for FinTech ventures (start-ups with an EXIT strategy within 5 years of founding) that agree to proactively cooperate in the formation and expansion of the FINO LAB business ecosystem. Applicants who do not fit the concept profile may be rejected.

Presentation

The applicant will be requested to give a presentation of their business, the future business plan and their expectations of FINO LAB, etc.

Interview

After completing the presentation stage, a personal in-depth interview with the applicant will be held to obtain a better understanding of the intended business of the applicant and their expectations of FINO LAB (period of use, intended use of the space, etc.)

Credit examination and condition negotiations

A credit examination will be conducted based on the results of interview and submitted reference materials. Following successful completion of the credit examination and mutual agreement on the service conditions, a service contract can be concluded.

Contract and payment

The service contract with applicant is concluded after determination of the date and period of occupancy, the service charge, etc. In accordance with the contract, the tenant is required to pay the admission fee, guarantee deposit and the service charge for the first month before the day before the occupancy.

Moving in

Occupancy is permitted after concluding a service contract and remitting payment.
The tenant is required to proactively participate in the building of the FINO LAB business ecosystem and open innovation community as an associate.
faq
What are the qualifications for occupancy? What is the vetting process?

In addition to being a FinTech venture that agrees to comply with the policies of FINO LAB, the applicant will be subject to a review based on their presentation of their future business plan, financial status, etc.
Is it possible to rent the facility just for an event?

In principle, only facility sponsors and service-use contractors are permitted to use the facility for events. Click here to learn more about FINO LAB events.
How much is the service charge? Does it include the utility expenses such as electricity and air conditioning?

Upon receipt of your official inquiry about available space, our staff will provide a detailed explanation of the amount and scope of service covered by the service charge. The service charge includes the cost of electricity, air conditioning, and cleaning.
What are the business hours of the facility?

The operating hours are from 9:00 to 22:00 on weekdays. Outside this time period, air conditioning is stopped; however, tenants can enter or exit FINO LAB any time, 24 hours a day.
* Entry is not permitted on the specified closing dates (statutory work with power shutdown held once a year, etc.)
Can I invite visitors for discussions in the common meeting room?

No. The area is behind the auto-lock doors is secured by a numeric keypad and is for exclusive use by the tenants. Please reserve one of the three visitor meeting rooms in advance for such meetings.